Google My Business Local SEO Services
For small marketing agencies and business owners, time is valuable. Spending all day developing growth strategies and meeting with clients leaves very little time for Google My Business optimization. Yet, consistency is key when it comes to enjoying all the amazing benefits GMB offers businesses.
Hiring Google My Business local SEO experts can make a whole lot of difference. They will manage your GMB, paying constant attention to Google updates, developing and executing content calendar, and responding to all reviews.
But how do you choose the right local SEO service for your business? This post will reveal the benefits your business can gain from having a GMB listing and what the best practices for choosing the best GMB local SEO service are.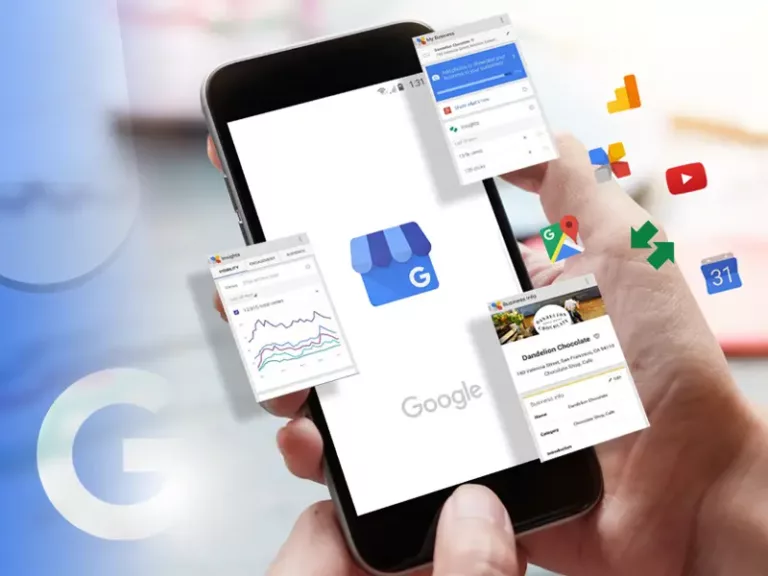 What is Google My Business?
For the sake of people hearing about this for the first time and don't know what it really is. Google My Business (GMB) is a local marketing tool that allows marketers and business owners to manage how their business is displayed on Google Maps and Google Search.
GMB is a listing on Google that shows your business details to potential customers. Such details often include your business name, address, website link, phone number, and working hours.
The best part of Google My Business is that it is a free tool anyone can use. Nevertheless, creating a GMB profile can be a critical step in any local SEO strategy – even though it's free.
That is why every business should take GMB optimization seriously because it can be a core part of their local SEO strategy. Handling it with levity will only mean leaving money on the table and allowing your competitors to have an edge over you.
What is GMB Optimization and How Can It Benefit Your Business?
GMB optimization is when a professional analyzes a Google My Business listing and makes optimization tweaks to help the business show its most profitable products or services. Having a well-optimized GMB page can mean a lot to your business.
To further clear the air on this, let's see some benefits your business can enjoy from GMB optimization.
1: Increases your business's visibility on Google Search and Maps
This is one of the biggest benefits of having your profile on GMB. GMB profiles appear in Google Maps results and also in the Local "3-pack" area in search results.
When you search for a product or service on Google, just before the organic results, there is usually a map with the Local 3-result – known as the Local "3-pack." Many businesses across the globe have tried different SEO tricks to get their business into the Local 3-packs with no result most times.
But with a well-optimized GMB listing, you can easily have your business appear in the Local 3-packs, hence helping you tap into potential revenue. Remember, Google does not only show your business on Google Maps but also places it above organic search results.
2: It increases traffic and sales
If you have been struggling with making sales or profits with your business, consider having a Google My Business listing. It will help increase your traffic, hence increasing sales and revenue. Research shows that having a GMB listing gives businesses about 70% more chances of attracting local visits from browsing users.
3: It creates better customer relation
This is one reason famous brands use Google My Business. Apart from helping to attract new customers, it can also help you better engage with your customer and learn more about them.
With GMB, it becomes easier to know the kind of customers your business attracts, what appeals to them, and where they come from. Adequate customer understanding will help you develop targeted products that will help increase revenue.
4: Google My Business is cost-effective
GMB helps put your business in front of many potential customers – at no cost. Although there are other popular directories online for different industries that work just like Google My Business, they all come at a price. This can be a monthly fixed rate or a yearly rate.
Creating a GMB page is free and can help give potential customers an overview of your business. They have information about your business, including review ratings without requiring you to pay any money. If you are starting out your business on a limited budget, GMB could be a valuable tool to help grow your business for free.
5: GMB boosts your business appeal among potential customers via reviews
Reviews are arguably an influential factor when customers are making a purchasing decision. Most customers online will always read reviews to evaluate the quality of a local business before doing business with them.
With GMB, your customers can easily review your business and leave feedback on it. This will come in handy to help potential customers trust your business and want to buy your product or services.
Why You Should Hire a Local SEO Agency to Handle Your Google My Business Management
Google My business is more than just a business listing, it can play a huge role in your overall marketing strategy. You already saw in the previous heading how much benefits your business can enjoy from having a well-optimized GMB page. But the problem with many small business owners is that they aren't sure how or where to get started.
If you fall into this category, too, you are not alone. But you can always hire a Google My Business Local SEO agency to handle the management for you. This type of service will ultimately save you time and effort while driving huge traffic to your business and increasing revenue. Here are some more reasons you should consider hiring a Local SEO to handle your Google My Business listing.
Optimizing GMB Listings takes time and effort
Google My Business optimization goes beyond just entering your business name, address, and phone number. Full optimization might sometimes include, but not limited to, adding services, photos, categories, and reviews. Plus it is not something you do once and for all. You are required to regularly update and optimize your GMB listing.
This does not only require a lot of time, it can also be a stressful operation, especially when you have other serious business matters to attend to.
So, give out the job to a professional Local SEO agency and let them handle the task for you in the most professional way. It will be a great relief knowing that your GMB listing is in the best hands and you can use your precious time for something else.
GMB features are constantly changing
Yes, the world of marketing as a whole is one subjected to constant changes. With the rate at which Google My Business evolves, it can be pretty hard to keep up. Google is regularly adding and removing features on its platforms, and GMB is not spared from these constant updates.
How much time do you have to comb through online marketing forums to learn about the latest Google updates? If you think you don't have enough, then you should consider hiring professionals to handle your GMB management.
These people are always on top of every update and know just what to do to help your business enjoy the best from every update.
Google My Business is part of a strong local SEO strategy
GMB is one powerful tool that helps boost a business's online presence. This is a very important factor to any 21st-century business because 97% of people learn more about a local company online than anywhere else.
If you will be positioning your businesses in front of the right people, you need to include GMB as part of your local SEO strategy, and so needs to be handled by a professional.
Best Practices for Selecting and Working With a Local SEO Agency to Manage Your GMB Listing
Google My Business is a powerful tool every business should have in their marketing strategies. It doesn't only boost your business visibility only and drive more conversion but can also give you an edge over the competition.
However, optimizing a GMB listing can be time-consuming and stressful. That is where a local SEO agency can help. They can help manage your GMB listing and regularly update it to help rank it high on Google Maps and Google Search.